Commercial office fitouts have many benefits to the company. A better design of an office space can affect employees' productivity by boosting performance, help in proper utilization of space, assist in expressing your brand and you can use it to improve your communication technology.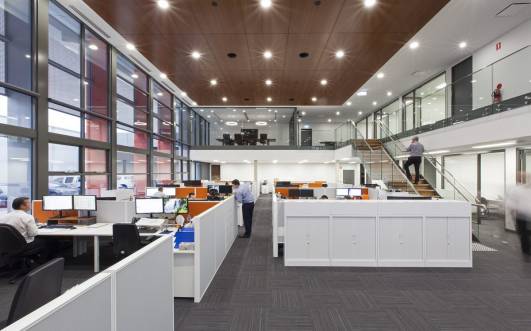 Image Source: Ikcon Office Fitout & Furniture
As such, it seems that commercial office fit-outs are the way to go. However, you should not do it blindly.
Here are tips to help you when investing in commercial office fitouts.
1. Use professionals
The professionals should be a team of a designer, an architect or a project manager, with experience in commercial office fitouts. They should design the office in such a way that your employees are happy in it and within the budget.
2. Budget
Prioritize changes that will bring more value to your business such as more employee productivity, easier communication or better brand identity. Focus on commercial office fitout that will enhance the experience of employees.
3. Create a Suitable Design
The commercial office fitouts should be designed to meet the needs of the company, now and in future. Also, it should include popular trends in office spaces.
For example, nowadays there is a need for virtual communication. Therefore, the fitouts should be well-equipped with communication equipment that can connect people virtually.
4. Involve employees
Yes, you will need the input of your employees. Remember, you are doing the commercial office fitouts to give your employees a good environment where they can be more productive. That is why it is important to get their ideas as to what they consider as a good working office environment.