Explanation of Fruitcake:
(Fruitcake is a cake made with chopped candied fruit and/or dried fruit, nuts, and spices, and soaked in spirits)

It's picture.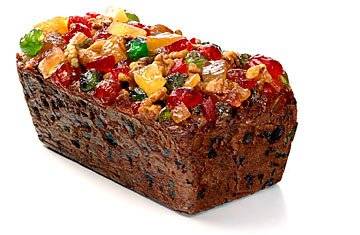 Who's gonna eat that for goodness's sake ???? !!! I look at the pic and i feel i can't eat anything for few days straight!!! Just read the explanation, it shakes me!!!