Sounds like homework, so I'll guide you to resources (pun intended) rather than give the answer.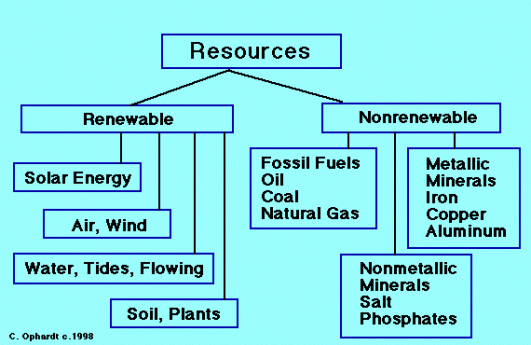 http://www.ck12.org/earth-science/Renewable-vs-Non-Renewable-Energy-Resources/lesson/Renewable-vs-Non-Renewable-Energy-Resources/?referrer=featured_content
Or
http://study.com/academy/lesson/renewable-non-renewable-resources-definition-differences.html
Renewable Energy resources are those that will not run out, such as solar power, whereas non-renewable energy sources are those that only have a limited supply, such as fossil fuels. As a general rule, renewable energy sources are also sustainable, with no (or very little) carbon dioxide production, which is great for the environment.
Popular Renewable Energy Sources include:
…
Read more