Young fella, if you're looking for trouble, I'll accommodate ya !
John Wayne----True Grit.
I'm your Huckleberry !
Val Kilmer-----Tombstone.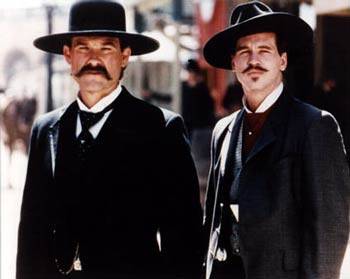 From The Princess Bride, which has many great quotes:
Vizzini: He didn't fall?! Inconceivable!
Inigo Montoya: You keep using that word. I do not think it means what you think it means.