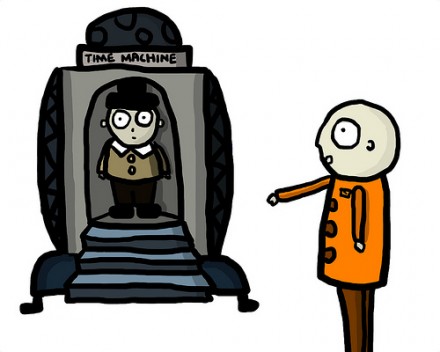 I would go to the Past. I had always wished that I was born earlier rather
than in this century... If ever I had the chance to go to the past, I will definitely take it!
The reasons are below:
- The world is always busy in their own work; no more love!
- Soon everything will be robot type. All you need to do will be just to click a button and
what ever you wish for will be served; it's like laziness! No hard work.
- Past was full of surprises. Many things were to be discovered. In this century, it's like
nothing is left to be discovered.
- Past was full of Love!